TORQUEMETER


MARINE ELECTRONIC ENGINEERING LTD.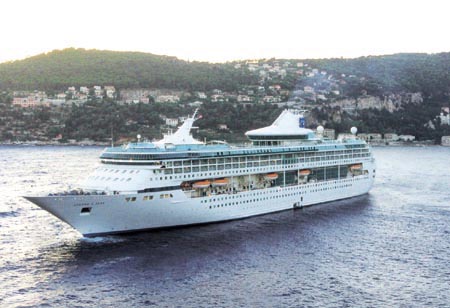 Cruising Ship "LEGEND OF SEAS" equipped with BROLICH-TORSIONMETERS
On the waterways of the world you will always find the Brolich torsionmeter equipments where high accuracy and reliability is required. The torque and thrust measurements based on strain gauges application, contractless signal and power transmission, digital zero setting and signal time integration have been introduced with our first installations in early 1969. establishing a new aproach to power measurements on ships.
Since that time this instrumentation allows the accurate propulsion control, optimal trimming at different speed and draft conditions, best pitch-speed relation for controlable units and overload indication for medium speed engines on many vessels. Propulsion efficiency and the economical consequence may be deducted from the consumpted energy display over a long period of operation.
BROLICH TORSIONMETER DIGITAL POWER MEASURING SYSTEM
TECHNICAL INFORMATION